---
About the author…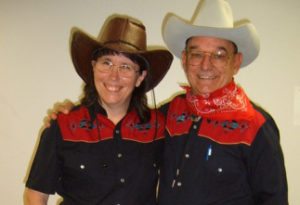 Marjie majored in journalism in college.  From there she enlisted in the United States Air Force, where she met my husband, Floyd.  They have been married for 36 years.  She's a Copywriter. She currently works at a local school district as an EA (educational assistant) sub. She and Floyd love to travel.  She's active in the local church, a member of the Springfield Township CERT team, and volunteers at the Colerain Police Department one night a month.  Floyd and Marjie have three children and six grandchildren.  But number seven is due on April 18th, 2016.  (It's a boy.)
About the book …
If you work with those who have special needs, this is a book you should read.
If you are a parent facing incredible challenges with your child, and you are looking for help, guidance, and answers from God, this is a book you should read. 
In 1987, during a time when most physicians had never heard of Williams syndrome, a Williams syndrome specialist diagnosed three-year-old Michelle. As the child grew, her mother heard all about the wonderful aspects of the syndrome. Yet, when she attended Williams syndrome activities, she discovered that she had little in common with these parents, and she felt so alone.
Williams syndrome has a darker side – a side that few people know about; a side that is kept in the shadows. No one wants to talk about it, let alone support those families who are forced to endure it.
People with Williams syndrome display a wide range of symptoms, from the mild to the severe. Michelle's story is about a child on the severe end of the spectrum. Most children with Williams syndrome don't lean toward the extreme. But for those who do, it is a lonely life for all involved.
Informative and educational, Another Day, Another Challenge is a must-read for special education teachers, EMS personnel, pediatricians, professionals in the mental health field, and for Christian parents who are struggling to find God's purpose in all their challenges.
"This book is for anyone who has had to face the task of attempting to manage an unmanageable situation.  This family's strength could only have come from one source: the Lord Jesus Christ." – Marilyn Pappas, Firefighter

About Williams syndrome…
Williams syndrome is a genetic disorder, in which chromosome #7 is missing twenty genes, including the gene that makes the protein elastin (a protein that provides strength and elasticity to vessel walls). It is believed that many of the physical features of Williams syndrome are caused by the missing elastin gene, while some of the medical and developmental problems are likely caused by the deletions of additional genetic material in the same region. More than likely, the extent of these deletions vary among individuals because the physical and developmental characteristics are manifested in varying degrees, as well as the learning disabilities.
Common characteristics of WS include low birth weight, slow weight gain, irritability during infancy, feeding problems, similar facial features, overly friendly personality, sensitive hearing,  and dental abnormalities, among others.  Heart and blood vessel problems are all too common in children with Williams syndrome, and few are able to escape open heart surgery, which many of them have within the first few years of life.

People with Williams syndrome are musically inclined, if not gifted, and they usually have quite a mastery of the English language. Due to a learning disability, they may struggle to learn something, but once they've learned it, they never forget it.