---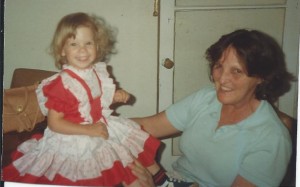 Another Day; Another Challenge
From the time my daughter was three months old, I knew something was wrong. When Michelle was three, the Cincinnati Center for Developmental Disorders diagnosed her with Williams syndrome. Although she displayed many of the trade-mark characteristics of the syndrome – over friendliness to strangers, sensitive hearing, low birth weight, failure to thrive, peanut butter only diet – she was spared the cardiovascular defects. Yet, we still faced some incredible challenges, which intensified as she grew.
Manipulation Strategies.
Severe anxiety.                                                       
Obsessive-compulsive behavior.
Threatening voices
Panic attacks.
A critical lack of impulse control.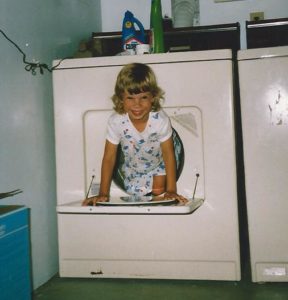 Another Day, Another Challenge chronicles Michelle's story from birth, through her diagnosis and delayed development, and the challenges I faced one right after another.
…From the doctors
…To the schools
…To Michelle herself
With her fascination for 911 to her love for the telephone, Michelle created never-ending challenges, incurring exorbitant long distance charges, constant emergency room visits, complaints from the fire department, and chronic visits from the police department at all hours of the day and night.
Informative and educational, Another Day, Another Challenge is a must-read for special education teachers, EMS personnel, pediatricians, professionals in the mental health field, and for Christian parents who are struggling to find God's purpose in all their challenges.
A Word of Warning:
This book is not a comprehensive overview on the life of the average child with Williams syndrome. It is a look at the daily challenges of the parent, some of which all parents of a special needs child are forced to deal with (such as bullies and the school system). But as far as my challenges with the medical field are concerned, keep in mind that when Michelle was diagnosed, most doctors had never even heard of Williams syndrome. And while the book highlights many of the characteristics of the syndrome, it also contains ideas. Should you be forced to deal with anything remotely similar to what I went through, it might be an encouragement to see how I got through my situation.
People with Williams syndrome display a wide range of symptoms, from the mild to the severe. Michelle's story is about a child on the severe end of the spectrum, so don't be alarmed that your two-year-old with Williams syndrome will become a nightmare to raise. That probably isn't the case.
As a mother, I heard about all the wonderful aspects of the syndrome. Yet, when I attended Williams syndrome luncheons or picnics, I felt like I had nothing in common with these parents. Although their children also had Williams syndrome, they could not begin to understand my daily struggles. I felt so alone. And as Michelle got older, I couldn't even take her with me to many of these functions because of her behavior. So she wasn't able to develop friendships with other children with Williams syndrome.
To check out the book, click here.